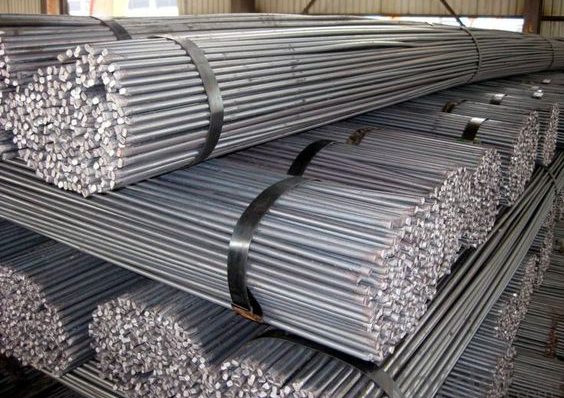 After the government raised export tariffs on steel products, the Nifty Metal index fell 7%
Administrator_India | May 23, 2022 | 0 | Stock Market
Steel company shares were hammered on Monday, plunging up to 14% on the BSE, after the government imposed export tariffs on 11 iron and steel intermediates and essential steel products. On practically all major steel products, the government imposed a 15% export levy (including stainless steel).
However, to lower the overall cost of steel production in the United States, the government reduced the import duty on coking coal and anthracite from 2.5 percent to zero percent. In the meantime, import tariffs on coke or semi-coke and ferronickel were reduced from 5% to 0% and 2.5 to 0%, respectively.
Individual stocks fell 14 percent to Rs 1,001.55 on the NSE, a 52-week low. Others in the metal index, including JSW Steel, Jindal Steel & Power, Jindal Stainless (Hisar), NMDC, and Steel Authority of India (SAIL), were down 10% to 13%.
At 09:29 a.m., the Nifty Metal index, the worst performer among sectoral indexes, was down 7.3%, compared to a 0.3% drop in the Nifty50 index.
In addition, non-index equities such as Godawari Power & Ispat, Sandur Manganese & Iron Ores, Sarda Energy & Minerals, Jindal Stainless, and Sunflag Iron & Steel Company were down between 10% and 20% on the BSE.
Due to rising coal prices, weakening demand, and weak overseas prices, steel stocks have practically corrected between 20-40% from their 52-week highs.
Meanwhile, ICICI Securities analysts predict the government's export tariff will drive volumes to local markets. "Global steel prices have seen a considerable increase in recent months as a result of the Russia-Ukraine war. Due to high realizations, exports have become a lucrative market for domestic firms.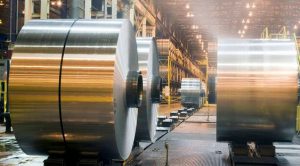 However, the recent decision to impose export duties on a variety of steel products will result in a reasonable amount of volume being transferred to domestic markets. Access to the current profitable worldwide export would also be costly, according to the brokerage firm.
While the import duty on coking coal was decreased from 2.5 percent to nil, analysts feel that the 15% export tariff on steel products outweighs the slight advantage of the coking coal import duty cut.
Apart from that, India is a steel surplus country where corporations have been encouraged to build export capacity. In FY22, India exported roughly 13.5 metric tonnes (MT) of completed steel and another 5 MT of semi-finished steel. In FY22, it also imported roughly 4.8 MT of finished steel.
"Steel stocks are expected to correct in the near term as a result of various government policies. We feel that the consequences of such a government action will be felt widely throughout the business. Before forming an opinion on the equities, we'd wait for the industry to explain how it plans to deal with the situation "According to Motilal Oswal Securities.
Related Posts