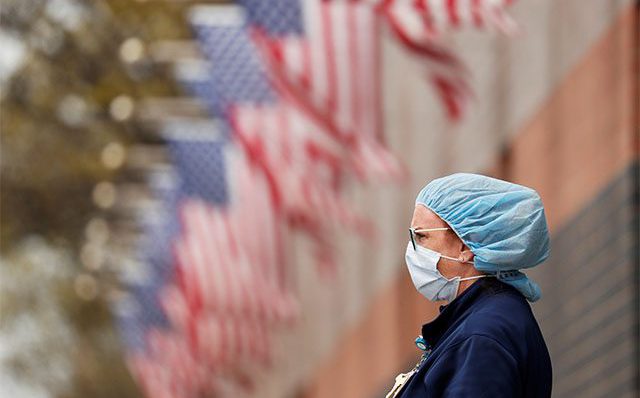 U.S. coronavirus deaths surpass Vietnam War toll as Florida governor meets Trump
Administrator_India | April 29, 2020 | 0 | U.S.
By Administrator_India
The U.S. coronavirus death toll reached a grim milestone on Tuesday, surpassing the number of American lives lost in the Vietnam War, as Florida's governor met with President Donald Trump to discuss easing shutdowns aimed at curbing the pandemic.
Florida Governor Ron DeSantis is weighing whether to join other states moving to relax workplace restrictions and stay-at-home orders that have battered the U.S. economy even though health experts credit the measures with slowing the contagion.
The meeting at the White House came as Florida announced its highest single-day death toll from the coronavirus and two days before Florida's stay-at-home order is due to expire.
Despite a high proportion of elderly residents, who are especially vulnerable to the virus, and having waited until early April to lock down its economy, Florida has averted the worst of the health crisis seen in other states such as New York and New Jersey.
Related Posts