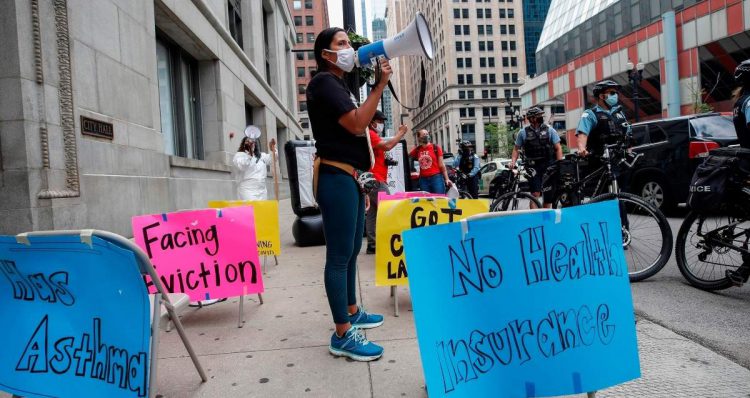 U.S. teachers protest school reopenings, coronavirus cases down in South, West
Administrator_India | August 4, 2020 | 0 | Coronavirus News
By Administrator_India
Capital Sands
Teachers at dozens of school districts protested from their cars on Monday over plans by some U.S. governors to resume in-class instruction during the coronavirus pandemic, while Arizona, Florida, California and Texas saw declines in new cases.
The teachers, who painted messages on their cars and formed caravans with other school employees, want instruction conducted online until testing shows that classrooms are safe and districts hire more nurses and counselors.
The Milwaukee Teachers' Education Association, the union representing public school teachers statewide, posted pictures on Twitter of protesters making cardboard gravestones with messages such as "Here lies a third grade student from Green Bay who caught COVID at school" and "RIP Grandma caught COVID helping grand kids with homework."
Teachers in Chicago, Milwaukee and Philadelphia honked their horns in car protests. Demonstrators rallied outside the Los Angeles Chamber of Commerce building, and in Connecticut about 400 formed a car march that passed Governor Ned Lamont's home.
"I do not want to put my students or myself in harm's way. I do not want to be an experiment," Chicago elementary school teacher Andrea Parker told reporters.
More than 155,000 people have died nationwide from COVID-19 since the virus was first identified in the United States in January. Cases nationally fell for a second week in a row but rose week-over-week in 20 states, including Missouri, Montana and Oklahoma.
Deaths in the United States rose for a fourth week in a row to more than 8,500 people in the seven days ended Aug. 2, a Reuters analysis found.U.S.,Teacher Protest,Coronavirus cases,South West,
Related Posts